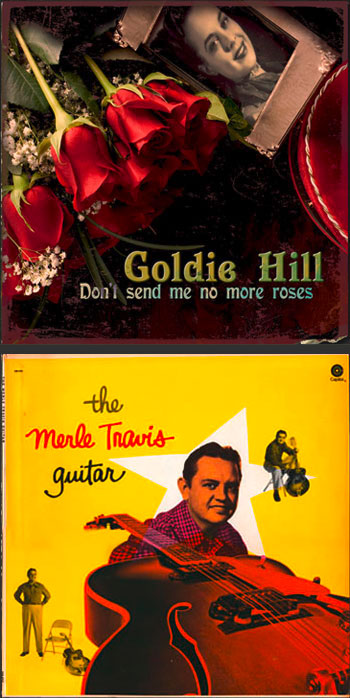 Having grown a beard and been given a radio show to air 'strange and ethereal' music on MOJO radio, Creative director of Q, Kerrang and Mojo awards, Dave Henderson, decided that the show should be called 'The Church Of Dave'. Through the show Dave discovered lots of obscure back proch ballads, beatnik jazz, weird folkies and general eccentric behaviour.
From the show a record label as equally spiritual about sounds had to follow. BLACK heard the prayer..Hence the name, hence the logo, hence the string of rather well received album releases. Has the world finally got religion? Who knows…
For the release of Goldie Hill and rockin Merle Travis the fingerpickin king, BLACK created a sleeve for the cd release that had to express that 1956 ol time counrty feel.
More can be found at Righteous