back
Glastonbury festival 40th year book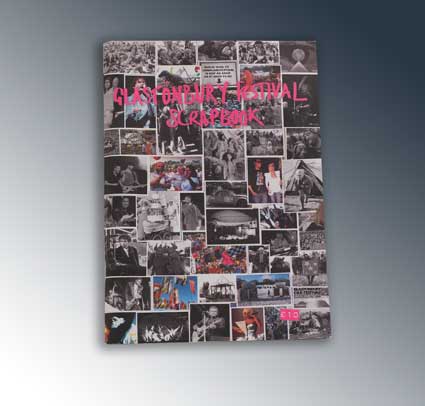 Black created the scrapbook celebrating 40 years of the Festival, the Glastonbury scrapbook features exclusive material from the personal archives of the Eavis family, from tickets and posters to pictures and personal messages tracing the event from its beginnings in 1970 through to the multi-stage extravaganza of today. Ideas are here like the pyramid page spread, with the pics forming a pyramid. Sticky and masking taped corners, dymo type and glued scrap paper messages help to create a personalised collection. I even managed to squeeze a pic or two of yours truly in the mix. Full colour and with hand-written captions by Emily and Michael, the Scrapbook is a 120-page look at the Festival over the years.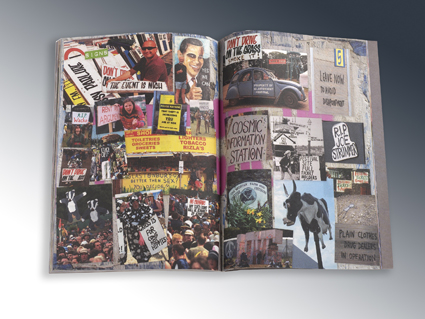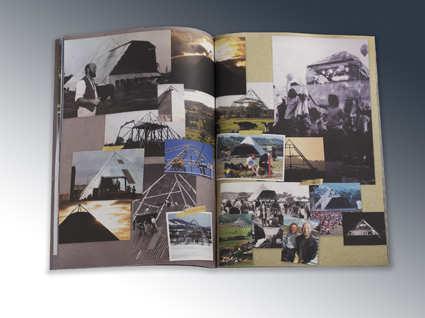 You can buy this limited edition book now for £10 from Oxfam's website, by clicking here.
£7.50 from each sale will go to aid Oxfam's efforts in Haiti.
back