back
Black's stylus story event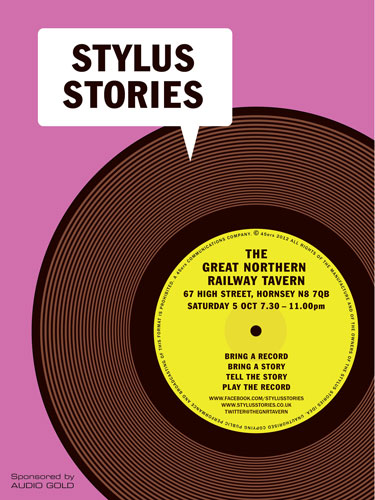 BLACK presents the 4th monthly 'do' in Hornsey – like an open mic night, but with people playing their 2 favourite vinyl records and telling stories about them!
Saturday October 5th – free – at The Great northern railway tavern N8 7pm-11pm. Bring your records, chalk your name on the board, have a turn bumping your gums.
The A side to this is we also produced the logo, posters, flyers and website.
back