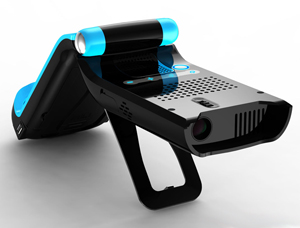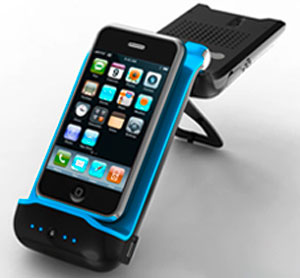 Turning iPhones into on-the-go movie theaters and presentation tools, PhoneSuit's MiLi Pro combines the power of their MiLi Battery Pack with an LCOS, LED micro video projector, allowing for ultimate viewing fun.
The rechargeable MiLi Pro features quality built-in speakers, a mini-USB cable for syncing the device and the capability to display 640×480 high resolution images on any surface up to 40 inches large.
In addition, the MiLi Pro offers a number of AV inputs. Compatible with the standard dock connectors used with iPhones and iPods, PhoneSuit also includes two additional cables, the VGA and RCA, allowing for connectivity with laptops and DVD players respectively..